What ChickPass offers you
Overview
ChickPass Network is one massive, porn docking harbor, designed for adults in search of carnal excitements. A number of people have chosen to enter this maze of passion for various reasons. Let me just give you first 950 reasons to enter. That is the number of extra hot girls gathered under one grand ChickPass dome embracing all genres of sexually explicit material. This is a place where imagination has no limits and the beauty and the age is just spices that give flavor to the action hidden among many sites and categories.
Design & Features
The design of this portal leading toward new erotic dimension is quite frank and direct. The basic pink background of the homepage incorporates a menu tab withholding necessary information you need for browsing and a gallery of photos with titles like anal, blonde, Asian, fuck the geek and others that come under the name of ChickPass Network. What I liked the most is a possibility for advanced search and I have used it more than once with great results. You will find various amateur sites as well as hot niche sites like ChickPassTeens and T&A Housewives if you like to browse and snoop around. The great thing is that there is just one pass for all sites.
Once you join the club, you will get privileges to make you cum with joy. If you want to experiment first and then become a member you can have a 2 day trial, but I am sure once you get in you will never wish to get out. What awaits you are more than 400 real amateurs in the ChickPass amateur network, over 550 additional girls in other niche zones, Bonus content from over 175 sites in the TAC Amateur Network and More exclusive sites from The Nymphos and JupaMan's Amateurs. Full access to the complete mobile version of ChickPass is my favorite feature because I like to be free to roam around the porn net even when I am not at home. There are around 90 sites you can visit whenever you want and from wherever you desire.
Girls & Videos
Talking about desire makes me think about those 950 girls waiting to be revealed by guys like me. It makes me think about Meet the Chicks option in the main menu. If you click on it, a whole new world of pages after pages of hotties will open to your horny self. However, if you desire to get to your favorite girl or one that inspires you, Browse Chicks By The Name is the right way. These beauties like to perform and give their best in front of the camera even though they are amateur.
Right now, my preferences go toward professionals and already established porn stars. The bouncy blond Brook is my favorite big tits star. She is awesome in the sack and truly beautiful, tattoo slut who likes to give a blowjob after the satisfactory anal stimulation. The videos like the one with Brook abound and they arrive in HD quality, multiple formats and with daily updates. Moreover, the photos and videos can be browsed by most popular, most recent or by the name and title.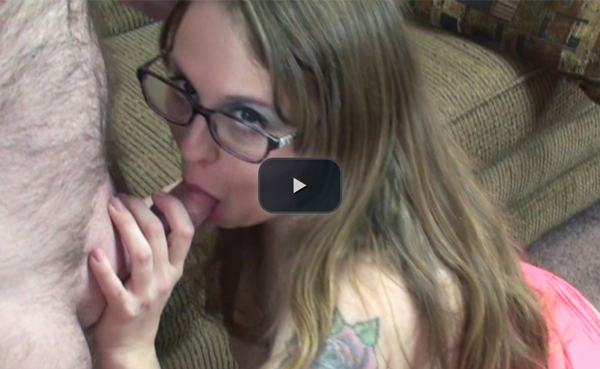 Conclusion
There is a place of complete and utter sensual and erotic fantasy and it goes by the name ChickPass Network. The tribute of this network to anything pornographic and sexual reflects in the number of sites, categories and hot chicks it holds between hundreds of pages. The videos are more than stimulating and quite lengthy. Just the presence of 950 girls to choose from should be an incentive to join one of the best paid porn networks in our collection.
ChickPass Discounts
If you like the things ChickPass shares, you are most likely to be delighted to find out that we make available a discount to enter it, even though there are heaps of other sites offering valuable deals such as on Bestpornpay.com you can take advantage of an interesting ChickPass discount and Bestpayadultsites.com also delivers nice and worthy ChickPass discount.
Get your discount!
$17.95
instead of
$24.95