What Private offers you
Overview
Private has been on the adult video industry for several decades now, producing exclusive, high-quality content boasting some of the hottest porn stars from all over the globe. In their web site, you will see listed some of the most amazing stats for a porn site, like 12 web sites, approximately around 1,800 porn stars, and more or less 5,000 sex scenes. This mega-site is very vast and continues to get bigger and better with the passing of each day. Private provides you with hottest sex scenes that feature facials, struggling, lesbian encounters, orgies, squirting and lots more. Many of the porn movies that are brought to you by Private are in Full High Definition quality files, so the quality certainly is last of your concerns. Private is one of the best pay porn sites in our collection that you should definitely think about joining.
Design & Features
Let us start off at the home page where the page is filled with images of great girls, and guys, doing what you came to see. You can also see an update news section, about what is coming soon as advertised and there is a very easy to use menu to take you to the section or content of the web page that you wish to see. You will have over hundreds of full length DVDs here which are available per title in one area, or as individual scenes in another; there are over thousands of individual scenes to view, so there is a lot of hardcore porn here for you to enjoy. You can also gain entry to 12 Bonus Sites & Multi Access Network.
The sites listed in the Private are sites under the same company. In most cases, when you sign up to one of their sites you get access to their entire network. One cool thing about the network overall, is that you get access to so many movies. Usually, most sites would break the scenes up into scenes and be done with it. But with Private, they do what most fans want, and provide streams of full length movies, some of which are over an hour. These video streams are available in 480p, 720p and 1080p High Definition. Private gives us even more options when it comes to direct downloading of porn scenes.
In addition to the previously stated resolutions, the latest scenes can also be downloaded in a format compatible with mobile phones as well as a more bandwidth friendly 480p SD files. And with the recent introduction of 4k HD, quality is only rising. It is also worth mentioning that, although some of these files are quite big, downloading and streaming is rarely a problem as the speeds around here clock in at a very acceptable 2 megs-per-second. Each update usually comes with around 200 high-resolution images, which can also be downloaded in a ZIP file format. This, combined with the bonus web sites having their own high resolution pictures and scans makes their picture gallery even more numerous.
Girls & Videos
Private boasts big-names of porn stars like Abby Brooks, Silvia Saint and Brittney Skye, these women are without a doubt stunning in all aspect of their being. You will also find Latinas, Nubian beauties, Asians, Europeans and Americans, and not to mention the diversity of ages ranging from 20s to MILFs. Being the experienced actresses that they are, they are bequeathing to take it to the highest level to please their thousand if not millions of fans. We are talking about no holds barred, with plenty anal action, gangbangs, creampies, girl on girl action, double penetration, interracial sex. You can also find some Struggle and Discipline, Sadism and Masochism, and other fetishes that other porn web sites did not even have.
Private also features a lot of porn stars that they have under their wing numbering over 1800 are working for them. You may be asking what can you find in this porn site that you can't find in other web sites? But this question is what you should be asking instead, what can't I find in Private? The answer is 'nothing', because Private has accumulated so much porn videos that fits almost all of the viewers tastes. It is going to involve burgeoning nubiles to amazing MILFs as far as the models are concerned, but as for the content that's more difficult to describe as it is so detailed.
Making a list of all the porn flicks would even be overkill and would definitely take forever to write. In addition, you can look forward to seeing some absolutely intense anal destruction, all manners of creampies, full dual penetration and interracial sex. If you are just perverted, you will find all manners of Struggle and Discipline, Sadism and Masochism and a whole lot more of perversions in existence. Currently, the top porn stars of Private include Angelica, Anissa Kate Stella Cox, Henessy, Mira Sunset, Taylor, Rita Faltoyano, and Lucy Li. Bus as mentioned before they have thousands more ladies after them. Pretty sure among the plus 1800, you will find your favorite.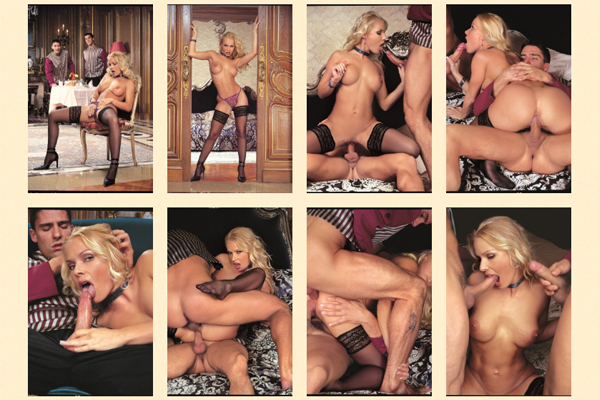 Conclusion
The web site Private under Private Media Group offers you a heavy load of great contents including kink, MILFs, creampies, squirting, threesomes, fuck fest, cunnilingus, fellatio, gangbangs, hardcore, gonzo and a whole lot more. With such an extensively large collection of approximately 1800 models, 12 websites, and 5000 scenes that will keep you entertained for eons. The models are a complete collection of almost all nationalities from ebony to ivory. The content is mostly in Full High Definition though the quality varies a little.
Private web site offers premium and exclusive porn from other porn sites under Private Media Group, all of which are included in the membership. These porn web sites feature all kinds of different mainstream porn niches, and a lot of perverted stuff, as well. This porn site will offer you any type of pornographic material that you prefer since they have been in existence for decades. So if you cannot find a certain pornographic material that will turn you on, I am very sure that you can find it here in Private. Happy hunting!