What World Of Men offers you
Overview
Women may think that they run the world but on World Of Men, it's most definitely a man's world. Established by gay porn star Collin O'Neal, World Of Men is a great place to get fully entertained. Seeing two men in action is truly a pleasurable experience. Overtime, Collin sold off the site to a variety of porn producers who wanted to show off their work to the world and ever since then, it has been a place where many look to for good gay porn entertainment. The site has a lot of guys who would ordinarily catch your fancy in the everyday world. They let themselves 'go' and put everything that they have into making sure that all the pleasurable moments that it invests in giving you count. In a man's world, you know that sucking and fucking do not lack. There is really a lot to see on the site's pages and from this site, you will be able to learn much more.
Initially, World Of Men featured flicks that involved Collin O'Neal's sexual encounters and the men that he liked fucking but as years passed by and the site became a joint ownership among a couple of producers and it currently offers a variety of content. There is nothing imaginable that you would not see on World Of Men. The site is all about practicing safe sex as all the performers use condoms. Although condom-free gay sites may give you the raw action that you are looking for, this site focuses on the careful practice of sex. The condoms do not take away from the fun. The site does not rely on any gimmicks to make the action hotter than it really is.
World Of Men features semi-exclusive content and full HD videos that ensure you will get a kick out of the content. You do not have to compromise on quality, the site puts together flicks that have the best specifications. The videos on the site are in MP4 version and this is really convenient for access because it favors many members and work well on multiple browsers. In total, the videos on World Of Men are 1,704 in number and they can be streamed online to your heart's content. This is because World Of Men does not have any download limits. Although the site had a couple of picture galleries, currently, there aren't any pictures available. For one reason another, the site deemed it best to only let its members enjoy the live content.
The good-sized collection of videos has made this site incredibly popular among a variety of porn lovers. The site also delivers on the promise of six new updates every week. Due to the availability of hundreds of videos, it has become a mega site that everyone is dying to be a part of. Do not get left behind. The site allows for a seven-day membership and on this free-trial period, you can be able to determine if it is a great fit for you before you take the full membership plunge.
Design & Features
World Of Men has a mix of permanent and revolving scenes. This may be the first site of its kind to offer revolving content. This also makes World Of Men highly reliable in the provision of entertaining content, this is because the site is cyclic in nature as you can always look forward to newer scenes. The site usually sources its videos from other existing gay sites in that if a specific site uploads content and it is dated six months old, it automatically ends up on World Of Men.
This is what makes the site exclusive and gives producers from various sites a chance to show off their work. While you may have seen a few of those scenes before, they also do not stay on this site for too long because a new collection of videos is recycled. This single aspect makes World Of Men highly interesting. When enjoying the videos, the older versions will obviously have lesser specifications, however, the newly uploaded scenes always embody the best specifications.
Guys & Videos
The guys on World Of Men are a hell of a lot more interesting that the boring female porn stars that you see on third-grade sites. On the pages of this site, you will make acquaintances with Max Dunhill, Christian Mathews, Billy Baval, Ashely Ryder and Robin Hole. Previously, you would meet these guys on the galleries and the videos but with the obvious lack of a gallery, they are only present in the scenes. They do a good job of getting you hooked to the site every step of the way.
The action takes place in home settings on sets that have been professionally put together. The guys really shine when they are laid-back and relaxed. World Of Men definitely tries to move out of controlled sexual settings. The guys are from different ethnicities. They have a few verbal interactions and you can tell that they are Latins, Europeans and those who hail from all over the world. There aren't any specific types of performers. Due to the wide nature of the content, you will be able to see bears, tattooed daddies, and Twinks amidst the fresh faces.
There are a few who love spending their free time in the gym and a couple others who are there just to get off. The site also has a couple of overweight men who are really interesting to watch. The site's tagline, "everything from Twinks to bears," has proven to be true. You will be entertained with the passion behind every scene. You will be entertained with the acts of kissing and hardcore boinking at the same time.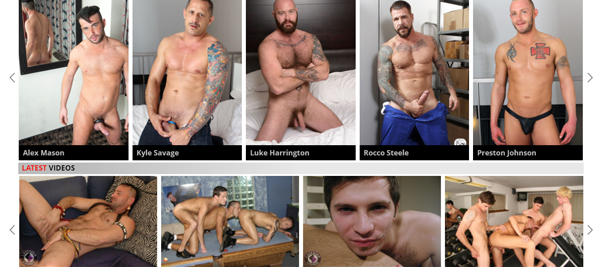 Conclusion
The best thing about World Of Men is that it is a site filled with great performers. A lot of videos will give you good value for entertainment and the consistent updates also make the site one that you can count on. With such diversity and variety, this site definitely gets all thumbs up.