What WTF Pass offers you
Overview
WTF Pass is among the best premium porn network of our review list and contains mostly amateur fresh girls. I am really impressed with everything this network has to offer. It is an adult network that will give you an access to 11 different porn websites. It is worth to mention College Fuck Parties, Private Sex Tapes, Dolls Porn and Pickup Fuck. These four sites have more than 75% of network's entire content. Speaking about content there are over 1600 scenes, 560 girls and all of that in more than 1000 hours of high-quality video. Scenes are being uploaded daily, at one scene each day, which gives you a total number of 30 new scenes every month, which is a very good number for a small network like this.
Design & Features
Quality of videos is great and most videos are available in 3k. Website is designed very straight forward, everything is simplified and just one click away from you which is a big advantage. You also have several separated section such as Scenes, Girls, Boys Sites and couple more. What distinguishes WTF pass from most of the porn networks is that here you can find Boys section, where you will have a chance to see all the boys that are showing in the scenes. They are not so popular as girls because most of us just pays attention to the girls, so the most popular one has only 3 votes, but it's a good thing they separated this also. By clicking on a certain model profile you will be able to see in what scenes she or he is showing up and all partners they worked with. Really well organized for a network that is based only on amateur girls.
When you decide to join this network you will have several membership options. You can choose from:
1-day trial for $1.00. This option will give you only limited access to entire network, which will allow you to watch only first five minutes of each video, and the entire picture gallery, but you will not be able to download any content.
$34.95 $19.95 30-days access. This membership option will give you an access to entire network and you will be able to watch full videos and galleries and also to download them.
1-year access costs only $7.50 per month (which is only $90 total for 1 year). It's a huge discount (savings up to $300) compared to regular price and it's an option you should definitely consider.
Girls & Videos
All of these adult scenes are original with some of the best amateur girls and can not be viewed anywhere else. Group sex is very present. Videos are in high quality, they are in 3k which is quite amazing for a network with amateur girls. Girls here are mostly European and horny, as you can imagine. When searching for some of the best girls here I recommend sorting them by number of votes, rather than by rating because it's more relevant category. It's worth to mention Tiffany, Sneila, Marta and Zena, as some of the girls that have most votes so far. Check them out, they are worth of seeing. Talking about download options, there is no network that allowed so many different ones – more than 25 downloadable options and 2 streaming options are available. Pictures can be downloaded as zip pack with an average size of 80 mb per gallery. Network is being uploaded with one new scene each day. Each scene provides many different information, that are always good to know and it's nice to see they pay attention to details like that. Members can comment on each scene. Design is done very professionally. Quality of content in general deserves a highest score.
There are a few negative things about this network that needs to be mention but I also need to say none of these things are such a big problem that will spoil your time here. I already told you that 4 of 11 sites contains about 75% of total scenes. Therefore, several sites are medium size and some are very small. Panda Fuck, Hard Fuck Girls and Public Sex Adventures have 40 or less scenes each. Some of them were not uploaded for more than a year but Public Sex Adventures had last upload this month, so it can be expected this site to grow but don't expect too much because their primary focus are those 4 sites mentioned at the beginning of this text. Some of the content is not exclusive.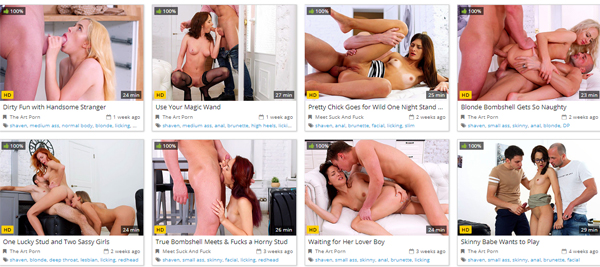 Conclusion
WTF Pass is a great collection of European amateur hardcore sex. It's definitely a network you should go visit. Quality of contents makes this site one of the world's best porn sites. This is a network that is growing constantly, but on the other hand, they are keeping their quality at a highest level. I enjoyed in every visit to WTF Pass and will be back again, for sure.
WTF Pass Discounts
If you like the things WTF Pass proposes, you will feel turned on to discover that we offer a token to enter it, but, there are many other pornsites offering top-notch deals like for instance on Dbestporn.com you could have a huge WTF Pass discount and Paidpornsites.net as well gives away attractive and worthy WTF Pass discount.
Get your discount!
$19.95
instead of
$34.95