What XCams Offers
Quick Overview
You already have your sexual fantasies. All you need is someone to perform all of your sexual desires for you. It is not that easy to find especially when you are single. You can't just drag someone from the street and ask them to have sex with you. The internet is invented to make things reachable and easy for you.
XCams is a popular live cam site known in many European Countries. This adult cam site is known for its excellent live cam streaming service. It has a wide variety of models. The site offers high calibre models. They can offer limitless sexual satisfaction. There are mind-blowing categories on the site. Looking for someone to have for the night isn't that hard anymore. All you need is available on the site.
Start your live cam journey today!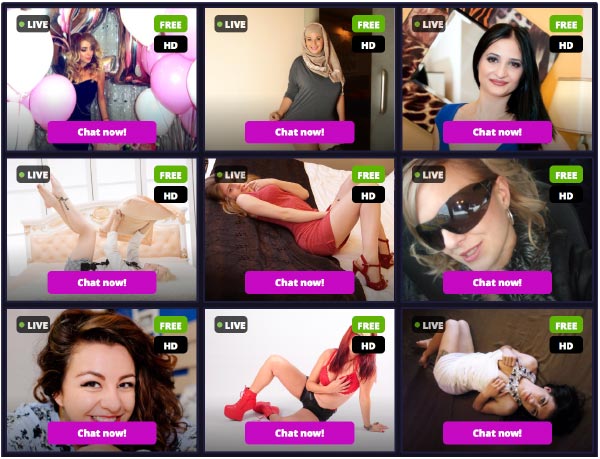 The Content
Simply flirtatious, that's how you can describe XCams's layout. It has a very simple navigation. Once you enter the site, you will be redirected to the homepage. You can enjoy hundreds of Webcams Live. You can choose from any of the Women, Couples, Men and Trans. There are also language options like English, Spanish, German, Italian and Dutch. The Age range option is from the freshest up to the oldest. There is also a sorting tool. This includes Top, New, Quality and Last Connection. There are also thumbnails of the models.
You can use the advanced search button to reveal the categories on the site. The top menus of the categories are the Sex, Origin, Hair, Cupsize, Figure, Sexual Preference and Extra. The models on the site can be accessed through the thumbnails. When you click it, you will be delivered to the model's chat area. The chat area offers some icons to help you deal with your model. There is the chat box if you want to engage in free chat.
The other chat type you need to try is the private chat. Though it is a common feature on all of the adult cam sites, you got to try XCams' private shows. Why? Because it is one of the best private chat I have ever experienced. No sugar coating! All of the promises like live cam streaming and high-quality audio are true. Most especially to all of the models on the site, you will be pleased more than you could ever imagine. On private chat, you have an intimate moment with your model. Just like their tag line says "To realise all your fantasies… you just need to ask", you can ask your model for all your sexual favours.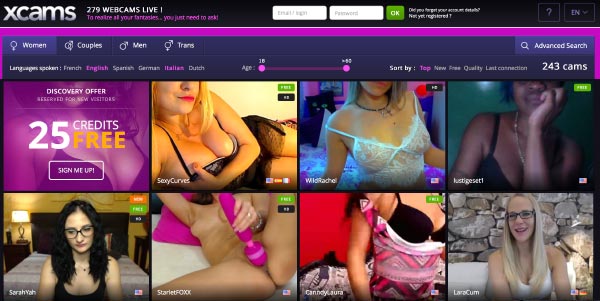 They are more than willing to show you exactly what you wanted to see. They can also arouse and please you with their own sex skills. XCams is an action packed live cam site. You will have more than just hardcore sex. You can have mind-boggling self-pleasuring, masturbations, blowjobs, fingers, teasing and petting. You can also have a wider point of view of how to use a dildo. The trans and women can better use it. All of the visual pleasures that arouses you when you were able to see is here. You don't have to tell the models, they already know what you need. You just have to let them unfold the skills they have within. Most of the features require a virtual currency called credits. When you sign up you will receive a 25 credits bonus. The membership is for free.
One of the best things that you will love o the site is that you can access it on any device like iPhone, android, windows phone and tablets. You don't have to be in your room or office to access it and have a cum blast. Even when you are driving or you are on a vacation on your mobile phone is all that you've got, you can enjoy XCams features.
The live cam streaming is smooth and fast. The quality of each video is impressive. The live cam streaming differs randomly. Most of the videos are HD or high-definition. You can see the models up close. You can use the audio smoothly as well. The site has a very minimal interruption. You will just enjoy browsing and exploring. Take a look at the other top live porn cams sites we have listed to get free credits.