What She's a Freak offers you
Overview
In 2010 Mofos launched She's a Freak which looks to have established itself as an independent site that no longer needs the support of Mofos to survive. She's a Freak is certainly one of the best premium porn sites for amateur content lovers. The theme of the site is basically freaky girls who do all kinds of things to themselves such as masturbation and fisting.
While the site does have these it does not appear to have gone to the extreme cases with men shoving their heads into giant vaginas and I'm not complaining. The front page of the site looks simple but well designed; a simple banner on top with some girls and the obligatory age restriction warning message.
Design & Features
The home page of she's a freak is a list of videos showing video clips of the girls and there is one free one of the week that is free. The site looks well designed and organized and it is easy for members to scroll through videos but it lacks a search engine. This feature might however only be available for members. I didn't come across any heterosexual scenes all are either masturbation or lesbian girls. The videos are in HD but other formats are available which is good if you're using a slow connection however HD is the best there is. The shots are taken really up close on this site; you will see vaginas like you've never seen them before. The girls are quite flexible some even doing scenes where they're fisting themselves and fingering their ass at the same time notable mentions include Elle Alexandra and Jynx Maze. The video archives have more than 400 videos which are enough for a site that has been there for at least 4 years.
There is also a pictures gallery available with high resolution pictures of the models with more than 300 galleries available. Content is uploaded on a weekly basis minimum with often more frequency a one day subscription costs 1$ and will get you access to all their content. Being a member of the Mofos Network, subscription to She's a Freak will get you access to all the other content on the network including sites such as Let's try Anal, Public Pickups, Can She Take It, Mofos Network and Latina Sex Tapes.
Girls & Videos
SAF is well designed, the layout is simple but not cluttered and not too much use of color, it was done professionally. The models on the site are also great and it must be given kudos for not going too extreme with the sex scenes. The videos are in HD and there are pictures taken with high resolution cameras. Because of the time that it has been around there are enough videos around that would make subscription to it worth the while. Subscription does also get you access to the Mofos Network which has eight other sites included with the membership making the deal even better.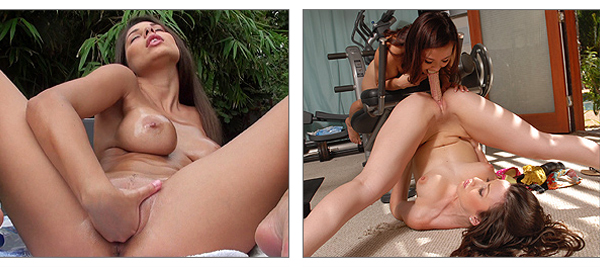 Conclusion
She's a Freak is one of the top paid porn sites on the Mofos Network that has been around for 4 years and has focused on girls going extreme with masturbation and lesbianism being the most dominant themes. The site is quite hardcore and there are a lot of images and videos to choose from given their time in the business. She's a Freak is definitely worth the visit even before considering the access to other sites on the Mofos Network.
She's a Freak Discounts
If you enjoy the content She's a Freak shares, you should be blessed to determine that we treat you to a token to use it, but, there are a lot of other pornsites providing you with great deals such as on Bestpaidpornsites.com you can take advantage of a big She's a Freak discount and Dbestporn.com also gives interesting and up to date She's a Freak discount.
Get your discount!
$17.99
instead of
$29.99