What Twistys Hard offers you
Overview
I have been reviewing sites that review porn for a long time now, and today I would like to take a peek at Twistys Hard. This is a premium porn website that offers porn in the form of videos and photos. There are three different ways that you can pay for your membership, depending on your pockets. For starters, there is the U.S. $1.00 offer which is valid for two days, and this one is particularly great for those that would first like to get a feel of what the website offers before investing more money in it. Secondly is the U.S $17.99, which is a monthly membership and probably the most popular one here, and lastly, there is the U.S. $95.99, which is a yearly membership.
Design & Features
The site is rich with videos, offering all sorts of erotic high definition sex videos. Whether you would like to watch ladies with huge breasts, or monster penises drilling the shit out of randy ladies, Twistys has them all, and you will be at a loss as to what to watch, and what not to watch. You can have access to these videos as soon as you subscribe, and they can keep you fuelling your desires. You can pick the videos according to the most watched or popular videos, and also according to length, since they have such a wide variety. Check out the videos that are trending by the number of likes that the videos have and that way you don't miss out.
Twistys Hard also offers Treats, where you can get to choose the star of your choice and read more about her, as well as watch some of her videos, and I think this is pretty cool as it makes it feel sort of personal. Many sites just offer porn stars, but you know nothing about them. On Twistys Hard, the Treats offer insights on the stars. Take for example, Eva Lovia, a porn star who has done videos for Twistys, you get to know that she used to work at Hooters before starting to shoot adult videos. Pretty cool getting to know a little more about your favorite porn stars. The Treats are also videos which you can watch from the most recent Treats, and even watch the Treat of the week.
Girls & Videos
The website also has a ton of models for you to choose from, and you can even see how many photo and video sets that they have done. The variety is awesome, from big breasted models like Madison Ivy to those with curvy bodies like Nicole Aniston. I saw so many that I liked, I was at a loss on whom to click on. In the ending, well I love big breasts, so you can guess whom I chose. The choice is completely up to you because this site has some darn sexy models that get you hot just watching them. You obviously have to be subscribed to see the photos, and the photos also show when they were uploaded, so you can know the latest.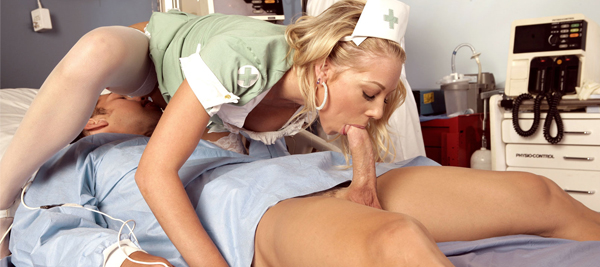 Conclusion
I did not find anything bad to say about Twistys Hard, because everything seemed pretty clear and straight forward. It even has a Facebook page with 14 thousand likes, and that can tell you just how popular they are. You can also follow on twitter, and as you very well know, most adult websites never make an appearance on the social media. For Twistys Hard, you can get their latest updates on their social network platform, keeping you in the know of what is happening there. In conclusion, I loved it. It is a pretty easy sight to maneuver around and it is filled with tons of content.
Get your discount!
$17.99
instead of
$29.99