What ALT offers you
Overview
Anything acquainted with the word 'alternative' is something expected to be quite edgy in nature. Whether it's a choice of clothing, food, music, and even sex, the idea to create something out of the conventional counterpart is enough to ignite curiosity with a hint of excitement to it. The dating website ALT is no different than the above mentioned. As the name of the site suggests, ALT is not your ordinary dating website where you get to "meet hot singles in your area", the usual tagline for any other dating site there is. ALT, as described in the official website, is a BDSM Sex Dating site. In a nutshell, this is where you get to meet individuals who have the same affinity for BDSM stuff as you are.
Simply put, the website has a million and more profiles of single men and women who are into BDSM. Whether you are looking for singles, couples, swingers, and whatnot, this site is your glory hole. In this community, you can enjoy online hook ups and kinky chats, as well as exchange videos of your fetishes and fantasies with another ALT member. You may also find your slave (dominant or submissive) here, or your master or mistress to share your kinks. Signing up is free of charge and you get to enjoy the best of the alternative sex lifestyle before you know it.
Design & Features
The website is surprisingly well laid out with a user-friendly interface. It makes total sense since it is a dating website and not one of those obscure porn sites that you have trouble grasping. The majority of the website color is black; the texts are mostly white and the hints of orange, gold, and red are pleasing to the eye. Signing up is easy, you can easily see the sign-up box center right. What's fun about ALT is that you get to sign up as a couple or as a group, a feature quite remarkable as opposed to most adult dating websites. Scroll down below and you can read more information about BDSM, dominatrixes, slaves, masters, mistresses, waiting to be a dom or a slave. To view the expanse of the website, of course, you really have to log in. As mentioned, standard membership is completely free of charge but with that you can already enjoy instant messaging and scroll thousands of profiles of kinky individuals ready to fulfill your BDSM dreams. Should you wish to discover more and enjoy the expanse of the website, there will be charges, as expected.
The moment you upgrade your membership, you will be redirected to a page enough to give you an anxiety attack. Do not let this scare the kinks out of you, though. You will be seeing a bunch of images, some links, texts, and a whole other shiz of what's available as of the moment. The key to this is to narrow down what you're really looking for; keep browsing to prime you for the big moment. You can also check your inbox for some welcome messages and get tips as to where you should start. Remember that you would want to locate your search, that is if you're eager on meeting someone. The profiles will allow you to get a quick glance of each user; male or female, body types, hair colour, the usual stuff. What adds up to the excitement is the fact that some profile pictures are pretty much obscure, their faces hidden, which quite adds to the excitement of the whole thing. It's a good gimmick, considering BDSM is still quite a taboo, so to speak.
Girls & Videos
Going through ALT is almost like viewing an online catalogue of leather and latex. Everyone is pretty much into it. Both dudes and chicks, understandably, consider these things as a big part of the non-vanilla sex thing. Guys and girls come in all types and forms. The US alone has an unbelievable amount of users. The rest of the world you can browse by becoming a member. The website claims to have over a million active users composed of men, women, couples, gays, lesbians, transsexuals, transvestites, couples, and people who love the good ol' gangbang. It's a multitude of members in all levels of eagerness. You get to view profiles of people in various countries you may or may not visit, but the best thing about it is that there are no restrictions whatsoever. When you got to, you got to.
If you're lucky, you'll find a match within your area and who knows, a hook up might happen. An estimated amount of almost 80,000 videos is available for streaming on the website. You can view it on your desktop computer or through your handy gadget wherever you are. Pictures are over 5 million, an amount more than enough to get you through the whole day… or the week. The videos are about 2 minutes each and play through a pop up the screen. Most come in the form of masturbation, huge cocks being stroked or wet pussies getting rubbed in the most creative of ways. It's enough to trigger the wildest of imaginations, from becoming a dom or to being the submissive one; timid girls getting whipped for her own personal pleasure (the dom's too), women bound and gagged enjoying a cumshot, guys shoving their long cocks on willing or resisting throats, basically the whole nine yards of leather and latex sex. It's loads of erotic fun in one website.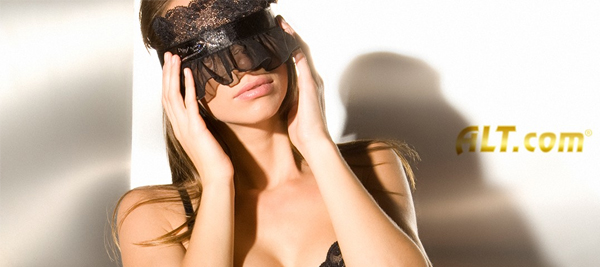 Conclusion
Really, it's no surprise why ALT is becoming a cult favourite. It presents a whole other perspective to what sex is really all about. By the way, the website is secured by GoDaddy, it's safer than the word safe itself. It doesn't even matter if you wanna score or you merely wanna ogle at tits or dicks, the website is already mind-blowingly fun. To sum it up, ALT dominates the virtual world of fetish entertainment. The idea of losing yourself through the web portal alone is mind numbing that meeting an ALT member is almost like a bonus. But why to take our word for it when you can experience it yourself.
ALT Discounts
If you love the content ALT provides you with, you are most likely to be turned on to realize that we give away a discount to visit it, although there are other sites giving away great deals like on Bestpayadultsites.com you can take advantage of a huge ALT discount and Topporn.net too provides nice and up to date ALT discount.