What Love Amateur offers you
Overview
If you are longing and thirsty for amateur, naïve, gorgeous fresh looking hot Europeans chicks, this top pay porn site is among the best you can choose in our list of reviews. The Love Amateur porn site brings you numerous fresh European chicks that are often in a fragile stage of mind which makes themselves expose their flimsy orgasms in front of the camera. The site is your one-way ticket to your ultimate fantasy island. All of the fresh British hotties are 100% bombshells. I could say that this site is worth visiting and highly recommended.
Design & Features
The tour page at Love Amateur is intended and designed with simplicity yet highly effective for live audiences especially for horndogs. They don't bother to use any fancy web design or menus. The site knows what horny dudes like you and me are looking for. In my case, the site is fucking awesome that astonished me much because of the fresh hotties being pounded fiercely. Not to mention that they supply high-resolution videos and images in animated GIF's and lovely synopsis and among other things are wonderful. They are stunning amateur models where these nice girls come to swallow huge cocks and drink those warm cum.
The Love Amateur is the home of UK amateur models that allows the girls to show off their assets. These models are first timers that are hot and lovely who just want to try modeling. The site promises that it is the only place where you are going to see these fresh hotties with boob-a-licious breasts, sexy armpits, gorgeously beautiful and their bodies are hot as hell.
The site picks these girls in clubs, bars and streets of London as they get naked and share their most intimate moment with their viewers. At the moment, the site features over than 200 videos which are about 20 minutes each. They are available on download and streaming without DRM restriction. You can download these videos in multiple formats as WMV, MP4, Flash and QuickTime. As for the images, there are over than 400 galleries that feature 75 pictures each featuring British hotties. Most of the photos are poses in different angles. See them as they show to the whole world their breasts, hairless pussies, smooth legs, and tight asses. They can be transferred directly to your computer or mobile devices using zip files.
Okay, so what are the drawbacks I could find on the site? On my personal opinion, as I speak for everyone, I find that there is a chance that you can bump into these girls on the streets of London from steeples, pubs or elsewhere. You know that famous proverbial phrase "girl-next-door", this is exactly that the site meant using the title amateur. Now, it is up to you if you are going to hook up on them. With such large numbers of amateur British hotties, the videos are presented in such a way that the live user can easily access the most videos that tickle your dick and increase the numbers of your libidos. The site features updates through Social Media, particularly with Twitter. Follow your favorite amateur model and discover them a bit more.
Becoming an official member of Love Amateur would be one of the greatest decisions you'll ever make. Membership includes the highest quality of adult films and videos. Also, you can access over than 22 bonus site by Unlimited Access Pass. You'll get unlimited downloads and stream for all the members. The site itself is great, fully responsive without any phone issues. Moreover, the customer support is amazing, fast and responsive.
Girls & Videos
For these amazing British bitches, it is certain that they are not that kind of popular compared with the other professional pornstars you know online. But, I can tell you from here that they look amazing and delicious. There will be hot British Blonde and Yummy Brunettes that will keep your eyes busy. There are spy cam shoot and traditional POV style footage. Though the site features only softcore action, these women will keep your dick erected as they show their orgasms.
Most of the videos will tease you. They will dance, strip off, show their boobs, lick their own nipples, jerk off and squirt in front of the camera. Occasionally, you'll see them getting fucked by a dude they barely know. Probably these dudes are their talent agent or possibly the filmmaker or producer. Anyways, you will not worry about the enough material when you jerk off at night, morning rituals or every time you feel horny.
I like seeing Jenna Fox (I guess her real name) with her hot and hard nipples. She is a hot brunette British actress that look so amazing. As for now she has 1 exclusive video and five high-resolution images. See her as she flirt with the camera and strip of her undies bit by bit. I love the way she smiles and stares back at the camera. Her smooth skin, yummy legs, and hairless pussy drives me crazy. It is a softcore scene that you don't want to miss as she shows off her ass, bends over and you can almost see her clitoris.
Another British chick I love to watch is Dani Divine. With her lovely innocent looks, stunning boobies, and hot body makes me want to unload my jizz. She has 13 images available that I'm going to use later as my desktop background. She has one exclusive bed scene video. In here, see her wearing her red lingerie as she strips it off that makes my heartbeat gets louder and louder.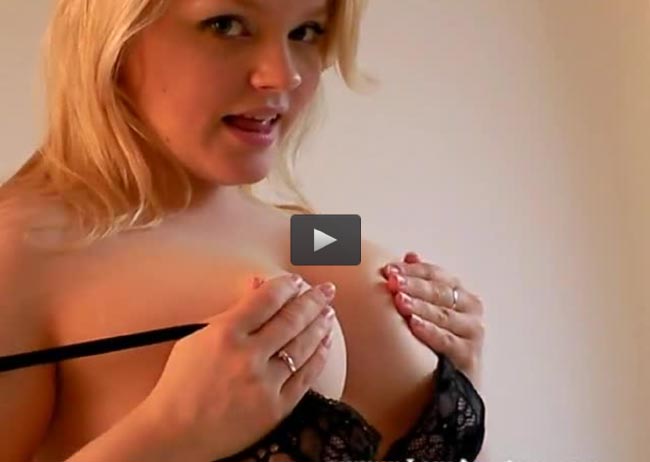 Conclusion
If you are a type of a horn dude who is looking for an extensive amateur collection of blonde and brunette British hotties, then this site is definitely satisfying. Your night will never be the same again as the site provides a treasure trove of amateur hotties from the street of London. Admittedly I was hooked up staying in the site a bit more and I will come back for more Dani Diving and Jenna Foxx. It is a wise investment for such a porn site that prioritized hot chicks rather than the design.