What TeenMegaWorld offers you
Overview
The site called TeenMegaWorld is a large mega-site, where you can enjoy watching the videos of hot European girls. The videos are offering high-quality porn, captured in high-definition, and they are covering a large bunch of porn niches from the softer ones to some of the heavier topics. The TeenMegaWorld consist of 33 niche focused sites, and you can reach all of them from the main hub of the network. It doesn't matter which site you are registering on, as long as it's a member of this site-family you get unlimited access to all content.
You can find on the sites anal sex, sensual porn, fantasy porn (fitness-porn, doctor-patient porn), POV videos, real orgasms, heavy sex with squirting and sex between people with decades of age-difference. If you take a look at the numbers you can see that there are currently 1096 cute wonders making videos with the TeenMegaWorld. You can find always some new faces, and there are some established porn stars of the site, like Anjelica, Amelia, or Pocahontas who have more than 15 updates (meaning videos) made.
The sex taking place in the videos is very varied, you will spend some exciting time here, because the girls are all fantastic, and the scenes are shot in light environment, so you can see everything properly and enjoy their nice curves and their natural beauties. TeenMegaWorld is getting better and better, and it's not just starting new sites now and then, but the videos' quality is also increasing. The oldest scenes are in standard-definitions, though the network itself can be considered rather new, and the folks behind it switched to HD pretty soon. When the 1080p become available for the porn industry, the TeenMegaWorld started giving out videos in that resolution. The newest trends are about the Ultra-HD, and the network recently started a new site, called Beauty4K and you can guess what the main concept is, apart from porn.
Design & Features
The main hub of the network can be reached under the TeenMegaWorld domain. From here, you can reach everything with ease, including the older and newest flicks alike. The tour offers you a good number of trailers to browse, and thus you can also check the quality of the videos and of the sex in them. The members' area will let you browse the content with a pile of options to sort and narrow down the videos to show you only the ones you are interested in.
You can use the search option (also scans through descriptions), the categories section and the models' names. Unlimited and unrestricted access is the best you can get in the online porn industry, and on TeenMegaWorld you get it. You can watch or download every video and every photo set, so you can build up your own collection. The streaming and the download speed is good, both are usually around 3 Mbps. You can enjoy all features and videos of the site on Android and iOS devices, so no matter if it's a tablet or a smart phone, some good porn always comes handy.
Girls & Videos
Forget about old and bored porn starlets, on TeenMegaWorld, you will find only hot and very fresh models. These women have a great sexual appetite and they love to have sex all day long. Watch some incredible blondes with huge tits, some redheads with mighty butts or some brunettes with slim and fit bodies, fucking with any guy they find. These chicks are so beautiful and the sex scenes with them are the best in the world! After you buy a subscription on TeenMegaWorld take a look at the gorgeous classy chick called Jessy. The movies with her are so hot, because that woman is so hot. She has long blonde hair, a very sexy smile and a perfect body. Her tits have just the right size and her ass is round and fit. That woman loves anal sex more than anything in the world and in every clip you can see her taking some big cocks in her tight ass!
An incredible bisexual couple from TeenMegaWorld is formed from Rebecca and Grace. One of these girls has red curly hair and the other one is a brunette with an amazing angel face! Both these models have slim bodies and medium tits and they love to dress in sexy clothes. You will be so excited seeing them in sexy stockings and on some high heels and these sluts will make you cum so hard. In every clip you can see them taking are of a guy, because these women love to share anything! Watch them giving double blowjobs and getting their pussies and their asses fucked and you will be rewarded with some great cum swapping scenes!
All the women from TeenMegaWorld like to put some incredible erotic shows and their fresh bodies will make you so hot! You will be amazed to watch how much these fresh chicks are enjoying a hard fuck and moaning with pleasure and what a fantastic facial in the end! These girls are always ready to try new things in the sex and you can watch some first time anal fuck or passionate deepthroat videos where a girls is sucking a cock like crazy. Although these girls love to get naked on camera but you will also find some clothed sex videos with girls dressed in revealing clothes.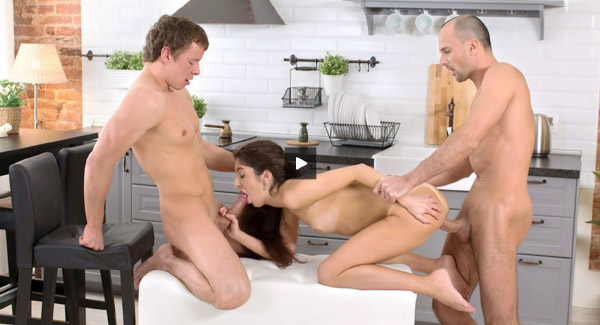 Conclusion
The TeenMegaWorld is going to be one of those networks that you will be a member of for years to come. The regular updates throughout the network are offering new action to watch and better quality videos, the sites are covering all important niches, including some fetishist and kinky ones. As the network continues to grow, you can always expect something new and hot. The price that you need to pay for the membership is quite correct, because there aren't much sites or networks offering only such cutest fresh chicks performing various nasty things just for your excitement as it is found on TeenMegaWorld.
TeenMegaWorld Discounts
If you are crazy about the material TeenMegaWorld provides you with, you will probably be blessed to unearth that we give away a discount to enter it, although there are various other websites having worthy deals like on Xxxreports.com you can get a big TeenMegaWorld discount and Bestporn.net as well gives attractive and worthy TeenMegaWorld discount.
Get your discount!
$9.95
instead of
$29.95